Types Of IOT
Types of IOT are listed below are some must have devices if you are a Gadget Freak:
1.Single Board Computer
Single Board Computers are definitely one of the best things to happen in the world of computing. Having a number of networking options such as Ethernet, onboard Wi-Fi as well as Bluetooth Chip. If you like tinkering with Computers or you enjoy building Robots or your simply looking for a new portable computer to use on the move, the range available from raspberry pi are relatively cheap and offer the user with endless customization options.
The Raspberry Pi runs on Linux Operating Systems but if you are looking for something closer to Windows Intel also has a range of Single Board PC's.
There are many RaspPi models and other boards such a Beaglebone, BanaPi, OrangePi and ODROID range each providing different networking options and features based on your Project.
You can find a good listing of these products at Crazy PI and order your selected device.
2 Home Automation Kits
RMG offers a simple home automation kit (Android app based) for a reasonable price of Rs 2899 on Amazon. It comes with an extra IR remote and offers up to 6 devices.
All you have to do is install their product according to the wiring diagrams and you can control your devices over Bluetooth.
Other brands such as Oakter offers similar products that are also wi-fi enabled.
3. Amazon Echo
The Amazon Echo and Echo Dot are Bluetooth-enabled speakers that feature an extra voice recognition layer allowing you to easily play and pause music. Echo also features Alexa voice services and wi-fi connectivity. The Alexa voice service runs on cloud computing meaning that when you ask a question this gets processed on an external server.
The Echo Dot is second version of this same product. Some awesome features the Echo has are text-to-speech for Kindle books, Google Calender integration, Yelp ratings and can even place food orders. Finally, it can also be integrated with home automation kits to completely automate your home by your voice.
Amazon also claims that as you speak more to "Alexa" it will learn more about your speech patterns and music taste for better results in the future.
4 VR headsets
Virtual Reality headsets (VR for short) are a relatively new field and developers are constantly working on better simulations that are more realistic and convincing, but since the announcements of Microsoft Hololens and Google's Daydream View, there is clearly more to hope for in this realm.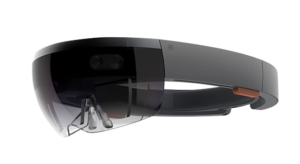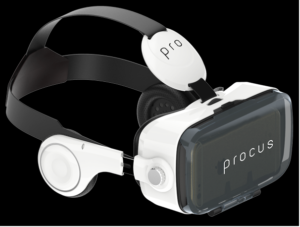 Some decent head mounted VRbox sets are available from companies like Procus and Aura VR also on Amazon.
5 Drones
Drones are definitely the most fun item on this list, we all know how much fun remote control toys are. Add to that the thrill of Flying and you have yourself a great toy. Drones come in different shapes and sizes depending on their purpose maneuverability during flight.
A cool range of drones is available from 'AZI' on SnapDeal, the price depends on features.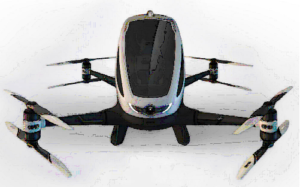 A company based in China (E-hang) claimed earlier this year that a Drone capable of taking one person as a passenger is also under development. It will probably be a while before it is available to the public.
6 Digital Watches
A lot of smart watches from companies like Sony Ericsson, Apple and many more have hit the market in the last two years. Portronics has also released a wi-fi enabled wristband for a decent price(Rs. 1349) that doubles as a fitness as well as a sleep tracker. Fitbit has a nice series of activity tracking wristbands as well available in a variety of colors as well as with a LED screen. These are available on Tata CliQ website and SnapDeal.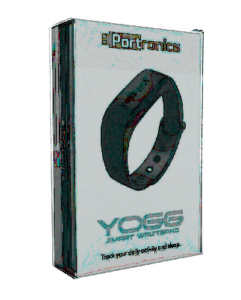 If you are looking for a more classic looking gadget, Titan has a nice series of smart watches that are elegant and feature rich. With an Awesome Display that can switch between different dial designs, these watches are definitely a feast for the eyes. The Titan watches are selling by Flipkart.
7 Security Systems
Another Famous IoT device is IP-enabled cameras which will work on your local WI-FI. They can then be streamed from any connected device even mobile phones. Some famous brands include Samsung and CP Plus.
The list of these cameras is endless. But it's important to remember that these devices also show up on your local wi-fi network. That means other people who are in range may have some level of control over your system. It's probably better to have your cameras on a wired network and not a wi-fi network, but they are definitely cool toys.
8 Robot Building Kits
If you enjoy electronics and making fun projects with electronics there are Robot kits that come in dismantled pieces so that the user can assemble and have their own robot. Plenty of available kits come with full instruction booklets and sometimes even pre-built apps to control your newly assembled BOT.
You can also find a good list of beginner to advanced robot kits on this website: Robokits.
Also if you are looking for development boards and Arduino parts they're also available on the robokits website.
                   Security Vulnerabilities
So IoT-enabled devices are constantly connecting with internet and sending packets of data over the internet. Most of this data is encrypted (meaning it cannot be read by an end-user) but very often due to badly written Mobile application software or simply failing to check all Security Flags the application could be " vulnerable " to hackers.
A good example of vulnerable IoT devices is Samsung Smart home hack. Earlier this year demonstrated by Atul Prakash of the University of Michigan.
Also in 2015 a team of researchers at DEFCON were able to steal G-mail login information attacking a Smart Fridge, also made by Samsung.
This raises massive question about whether these devices is trustful to manage our homes or not.
Future Developments
Before you cut any of your devices from your IoT wish list though it might be better to do research on the subject. With the massive market share that IoT holds, many companies are increasing security checks developing better products almost daily.
It is important to note that most IoT devices are capable of upgrading their software automatically while connected to the Internet. Consumers need to make sure that companies make the necessary patches to their software when required.